~ AvengerLady ~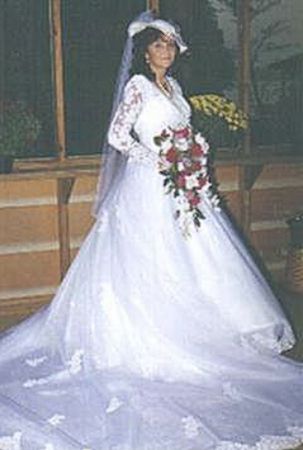 My name is Denise, but everyone in Hang Loose know me as AvengerLady or as some call me, AvL.
This was taken on my Wedding day ~ October 9,1999.
My husband's name is Jeff.
I have twin girls ~Tabitha Faye (left side of me) and Tonya Caye (right side of me) They are 22 years old now.
I have a step daughter Kaitlyn who is 8 (not shown) and my beautiful
grandaughter "Angela" who I call Littlebit. She is the cutie there in the front with me in the picture. She is Tonya's daughter.
The greatest gift is to be able to make someone laugh and ya know what?
It don't cost ya a thing....but the returns are unreal!!
To all my Bingo Friends ~ I love every one of you!
But, Decafsis -- You have a very special place in my heart!
TAKE CARE ALL & LAUGH LOTS WITH ME!
~ AvengerLady ~