~ TotoofOz ~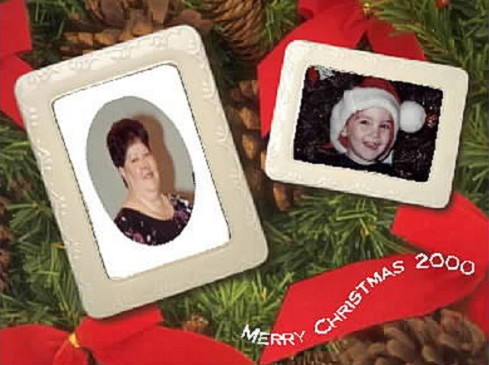 I am Pat or better know as "TotoofOz"
I am 46 yrs old born March 27, 1954 ~ the youngest of 3 girls.
My parents are both deceased and one sister lives here in
Concordia, Kansas and the other one lives in Menominee, Mich.
I have been divorced for 17 yrs. I have 2 grown children ~ a son
Bob(24), his wife Deser'e and the cute little guy in the picture with
me, their son Cameron ~ who is the light in his grandmother's eyes!
I also have a daughter Misty(20) and her husband Dan. They have
no children at this time ~ just a feisty cat named Anna.
I attended nursing school and got my degree while working
and raising my kids. I worked in a rural hospital for 6 years, then
went to a senior community for another 4 years. I was injured in
a work related accident in 1997 and am on disability.
I miss my work and the interaction with the people I cared for,
also the ones I worked with.
Favorite song from an old movie is "Somewhere over the Rainbow"
and my favorite old movie is (yes you guessed)
"The Wizard of Oz".
I like action movies, sci-fi (some of them) some romance ones
(chick flicks as my kids would say!) and horror movies.
I love to read historical romances, especially about Indians and
the old west. I also love to read Stephen King.
I collect music boxes of any kind and jesters.
My favorite animal is the white baby seal.
There are just the cutest!
One of my favorite things to do is use my computer. I email
family and friends constantly, make cards and pictures
and of course play bingo!
Since finding "Alwaysfreebingo" and meeting all you nice people
I go there all the time. From the first night I was there "Aardvark"
made me feel like part of the "family" and the rest of you
have really made me feel at home since then, too.
I love chatting with you and reading your bios on the site.
If you would like to visit my homepage, see more pictures and
learn more about my family, please go to:
http://Totoofoz.igrandparents.net
Thanks for the opportunity to share my story with you
and I hope to see you all soon!
Gook luck at bingo!!
~ TotoofOz ~