MamaGriff269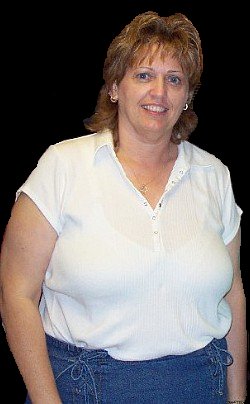 Hello Everyone,
My name is Vickie aka: mamagriff269.
I thought I would take some
time to tell you alittle about myself.
As Aard can tell you, I love to talk but find
it hard somtimes to talk about myself.
I was born in Chicago and lived there with
my family until I was 19. We decided to
move to Tennessee where my parents are from
and I lived there for 24 years.
I have a twin brother named Ricky and
a younger sister named Connie.
I am recently divorced with 2 grown boys,
whom I love dearly. My youngest son is
Michael and the oldest is John-John.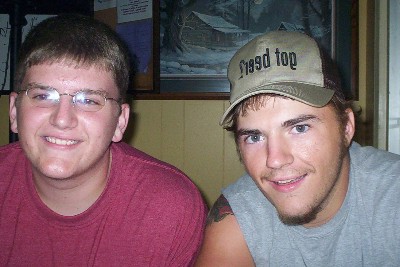 I now live in New Jersey with my dearest
friend Aardvark. Aard and her family
have opened their home up to me when I
was going through a rough period in
my life. I have been here now for 18 months.
Aard and I met right here in Ionthunder
in July of 2002. Moving to NJ was the best thing
I could of ever done for myself.
I am currently employed for Blockbuster
Video as a Manager. I enjoy some of the
simple things in life: walking, camping,
fishing, sewing, meeting people from the
internet, and playing games with all
of you wonderful people.
Oh ya... I love shopping for shoes and
anything that has to do with jewelry,
especially if it's Tanzanite! lol
(I blame Aard for that!)
My favorite songs are:
"I'll always love you" by Taylor Dayne
and "How do I live without you"
by Trisha Yearwood.
As you can tell by the background
here roses are my favorite flower and purple
or lavendar are my favorite colors.

Remember, true love only comes
around once in a lifetime. Don't
forget to tell that special someone how
much you love them because you
may never get that chance again.
See you ION!
~Vickie~