~ CanLynn ~
( A.K.A. Lynnmacl )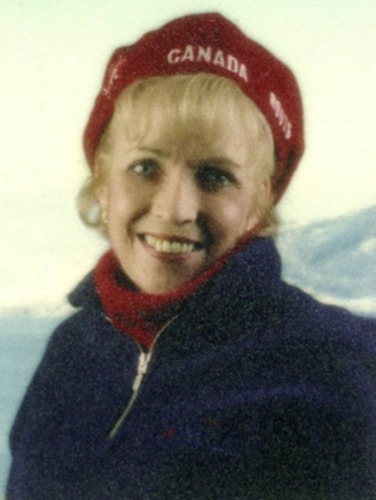 Name: Lynn Macdonald
Place of Birth: Quebec City, Quebec, Canada
Date of Birth May 30, 1941
I was born along with my identical twin, Janice, two months premature in
a hospital with no incubators. Our mother died in childbirth of toxemia.
The nurse, who ran the ward nurtured us, along with another nurse, and
my mother married my father a year later. My Dad was in the Canadian
Navy and fighting in the North Atlantic.
We lived several places in Canada while we were growing up.
I got a Master of Social Work degree, and practiced for 37 years, mainly
in hospitals and mental health settings. I am also a family therapist.
In 1982, I developed breast cancer, but am fine nearly 19 years later.
My twin developed it on 1990, but succumbed to this dreadful
disease in 1995. I was holding her when she died.
In 1998, I developed severe breathing problems, and eventually got
permanent long term disability. I de-saturate oxygen on exertion,
so part of the time I am on medical oxygen.
When I stopped work I began two hobbies: quilting and breast cancer
advocacy. I am very involved in both. As an advocate I am
active, locally, nationally and internationally. I have published two
articles this year, and have three articles coming out in Jan. and Feb.
I have also taken advanced scientific courses, and this summer sat in
a DOD Peer Review Panel.
I have two grown children, 24 and 26, both still studying.
They are my treasures and biggest blessings!
I now live in Kelowna, British Columbia in the Okanagan Valley in
a beautiful city of 100,000. It is known for it's beautiful Lake, it's
orchards and vineyards.
My favorite color is purple; I love cats; and enjoy meeting new people
playing BINGO. I also play bridge and believe in angels!
But, most days I am active in the breast cancer movement!
Ladies, do monthly breast self exams, and if over 40, get an
annual mammogram!
See you in the room!
Good Luck everyone and win, win win!!
~ CanLynn ~