~ Krystal43 ~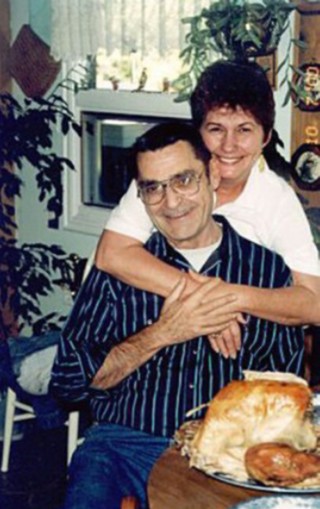 Hi, my name is "Krystal 43"
and friends call me Chris.
My hubby's name is Wally. We met on the net and will be married a year February, 18th, 2001.
I am 57 years old and moved from Springfield, Missouri to
Calgary, Alberta, Canada were we live.
Wally (Papa Bear) is French Canadian and I am his favorite
Yankee. When I met Papa on the net and my daughter
thought I was nuts coming all the way to Canada to meet
him. But, it was the smartest move I have ever made
in my lifetime. He is my world!
My favorite song is "Amazed by You".
It is my song for Wally.
We have 3 dogs who rule our homes and our hearts.
(Bishon) 14 yrs. old ~ "Mikie"
(Rottie) 4 yrs. old ~ "Martika"
(Shepherd cross) 5 yrs. old ~ "Ginger"
Ginger and Martika are there on the left. (Aardvark made
a custom bordered background for them.)
And, Mikie is right here....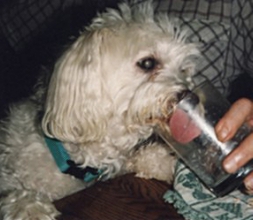 Wally and I both love the computer and we each have
our own. He likes to "hotrod" his and I like to chat and
play bingo. (Just wish I could win a little more often! lol)
The friendship you all in the "Hang Loose Gang" have
shown me is worth so much more than just winning at
bingo. I am glad I found you all at "AlwaysFreeBingo".
Keep up the warm welcomes you so freely give to
everyone who enters the room.
Thank You and Hugs to Everyone!!
Email me ~ I would love to hear from you!
krystal1943@hotmail.com
~ Krystal 43 ~