~ JJwilly ~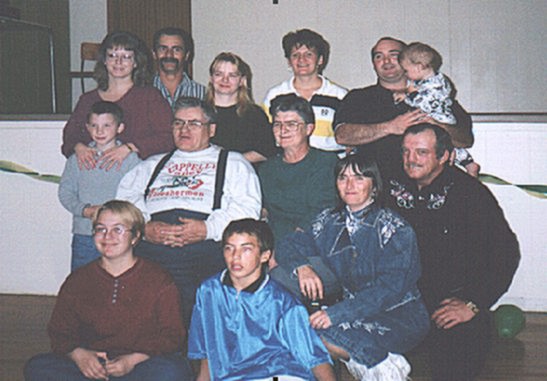 * The Wilson Clan *

Hi, I'm Joan ~ aka "jjwilly".

I was born Oct. 25, '42 and live in a small town in S.E.
Saskatchewan, Canada. I am a true prairie girl at heart
and I panic if I can't see for 50 miles in any direction.
I have been married to John for 34 years and we have
4 children and 5 grandchildren.
They are the joy of my life.
Here is the newest member of our family:
Jennifer ~ 8 months.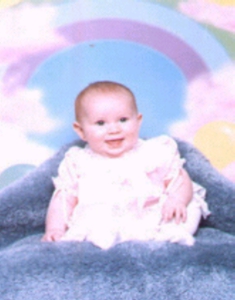 My hobbies are antiques, threshing shows, crocheting
turn of the century dresses for dolls and Bingo.
My philosophy of life came from my late grandmother,
"When you wake up, count your blessings…….
then start your day."
See you at bingo.
Fav. Color ..... Red
Fav. Animal ..... Panda Bear
Fav. Music ..... Country (especially Marty Robbins)
Fav. Song ..... "Don't worry 'bout me" or
"Among my souvenirs"