~ James ~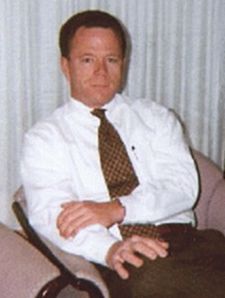 Hello, my name is James.
I was born and raised in Maine and live in Bar Harbor.
I am one of the police squad captains for this fair
city and I am 49 years old.
My 2 boys are grown and gone ~ finding life in the big
city of Boston more exciting than the quiet coastal
life of home. They are both married and have given me
5 beautiful grandchildren that I enjoy spoiling.
My wife passed away several years ago, so now
I share my home with my best friend, Zeus.
He is a Great Dane ~ but don't tell him that he
is a dog. (He thinks he is human most of the time.)
He is trained in police K-9 work and goes with me
on just about every call.
In my free time, I like to play basket ball with
the kids from the "Big-Brother" program and I help
sponsor several of the youths. I also like to spend
hours on the internet looking at the world from
my desk and chair. It is so much safer that way!

When I stumbled on to the "bingo" games, I had
to laugh at myself. I was wondering what the guys
at the squad would think if they found me sitting
here playing bingo with a crazy bunch like the ones
I found at "Hang Loose".
But, you want to know what?
I don't care what they think!
I have a good time with all of you.
~ James ~