~CasinoQueen~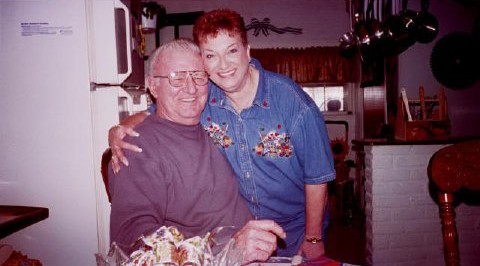 Hi ... I am Julie and that handsome man
there is my husband, Georgie! We have been
married going on 23 years. He spoils me
rotten and I eat it up. We are practically
joined at the hip as we very seldom ever
do anything without the other.
I am a 61 year old medically retired
female who resides in Missouri , my home
state. I lived in Arizona for 37 years, and
never did care for it. I like the 4 seasons,
be they good or bad and green grass on
yards too instead of mostly golf courses.
I am a very outspoken person. If I like you,
I like you and will do anything I can for you.
If I don't like you, it takes a lot to bring me
around as I am also pretty headstrong! lol
I enjoy gardening, going to casinos, sewing
of different kinds and some crafts.
Naturally I also enjoy my puter/link to
the world. HAHA.
I have 4 pets that I absolutely love!
We have my "Sassy Girl" who is the light of my
life. We have had her for 6 years and she is 7.
She has many allergies that have caused
many other health problems including catarats.
We have had one catarat removed to no avail
but to me just because she's blind don't mean
she has to be put down, she is MY BABY and I
wil help her as much as I can. Here is a photo
of her. Can you honestly say you would do any
different?? She is the cutest lil thing and always remains close to Mommy.........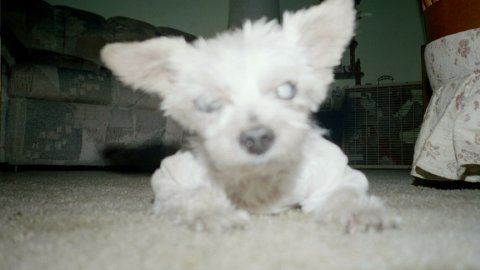 Then we have "Skeeter Bug" who was also
abandoned (as Sassy was) and she
is an inside-outside cat. She comes and
goes as she wants. She is such a good girl,
and a great mouser, buger, snaker, birder, moler! lmao whatever!
Here is her picture.................

And then I have the two babies who were
also rescued. "Bijou" was born April 1, 2004
and "Gypsy 2" was born April 26, 2004.
They are from different litters, but look
like sisters. It is very hard to tell them
apart except by personalities. Gypsy is game
for anything and unafraid of anything. I
am having a hell of a time keeping her inside
as I want these two to be strictly inside cats.
Here is a photo of Bijou but not of Gypsy as
I don't have them developed yet. But they
look so much alike if you see one, you see
them both. This is her favorite place to lay
when I'm on puter. Gypsy will be in my face
and Sassy will be on a pillow to my left and
Skeeter ... God only knows where she is!! lol

A few more tidbits about me .. I like music by Alan Jackson and George Strait. I also like Celine Dione, too. My favorite color is any shade of purple!
That is about it I guess ...
See you all in the game room somewhere!
~Julie~
(aka CasinoQueen)

Click here to return to Sindy's Friend's List!