~ CannyCat ~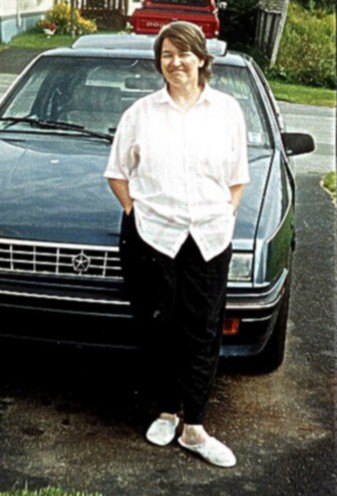 My name is Kathy or "Cannycat".
I live in a small fishing village in Halifax,
Nova Scotia. I've been married over 24 years
and have 2 children, a girl 23 and a son 12.
I also have 2 granddaughters.
I had the privilege of volunteering for a few
years at my son's elementary school, but
now that he's in Junior High he no longer
wants Mom hanging around.
I enjoyed the time I spent helping the teachers
in the classrooms and I also ran the school
cafeteria for a year or two while serving
as PTO. Organizing fund raisers for the
school was great fun.
I love to do crafting. Plastic canvas is one
of my favorites, but I also crochet,
knit, and do bead crafts.
I also like to collect recipes.
I enjoy having fun and playing bingo with my
"Hang Loose" buddies. I've made several new
friends since coming online and enjoy the
time spent with all of them .
~ CannyCat ~