~ BreePet ~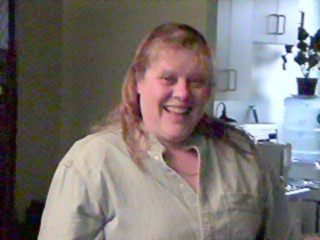 Hello, I am Brenda
a.k.a. "BREEPET"

I live in Toronto, Ontario, Canada and
I was born January 19, 1962.
I have two boys, 13 and 16 years old.
(I am not married.)
I work full-time as a cashier and
part-time as a "bingo runner" ... I sell the cards
and call back your bingo numbers if you win.
My hobbies are playing on my computer
and of course, playing Bingo!!
My favorite color is purple and my
favorite animal is the cougar.
I like to listen to reggae music, too.
See you in the "Hang Loose" room!!!
~ BreePet ~